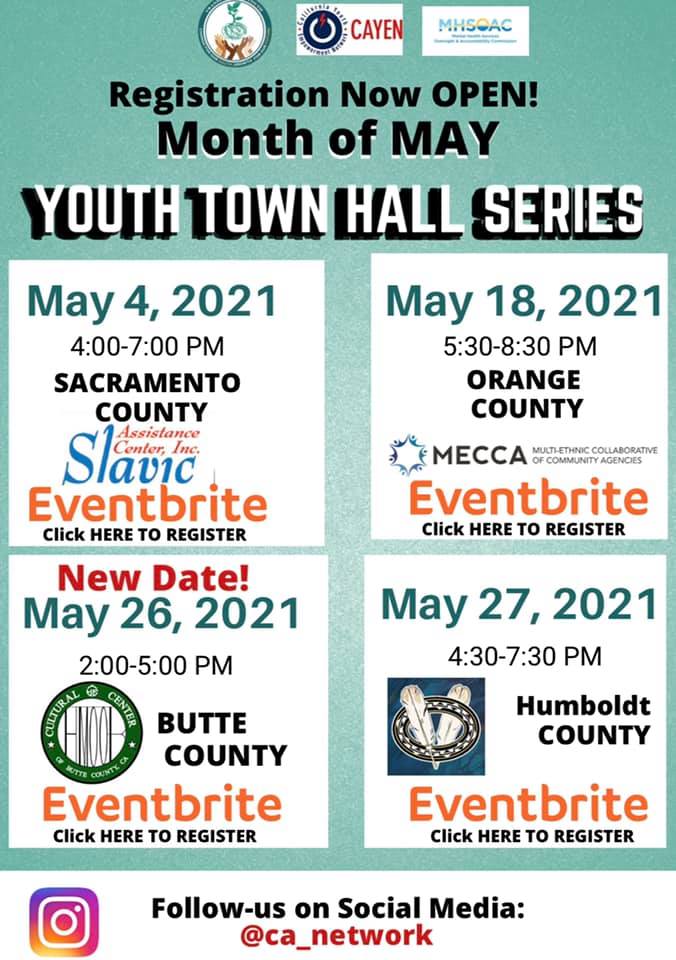 Our TAY Advocate Team (TAT) team has been working very hard to put together a Town Hall for our community! Our TAT team, which consists of TAY aged (18-24) youth that are members of our community, have decided to come together to advocate for a space that they can call their own. A home away from home.
They will present their ask to Assembly Member Ramos, folx from Humboldt County County Counsel, the Two Feathers Executive Director, members of the Two Feathers board, and others! We are so proud of our youth and look forward to seeing them step up as leaders in our community!
Our Town Hall will be on May 27, 4:30-7:30. This event is FREE and ONLINE! YOUTH, FAMILIES, COMMUNITY MEMBERS, please register at https://www.eventbrite.com/…/a-home-away-from-home…
We would like to thank California Youth Empowerment Network (CAYEN) (facebook.com/CaliforniaYouthEmpowermentNetwork/) and Mental Health America of California (MHAC) (facebook.com/mhacalifornia/) for their partnership in lifting up the youth's voices!
If you have any questions please contact Ellen Colegrove at Ellen.c@twofeathers-nafs.org or Shay Masten at Shay.m@twofeathers-nafs.org.