"We will be known forever by the tracks we leave." – Dakota Proverb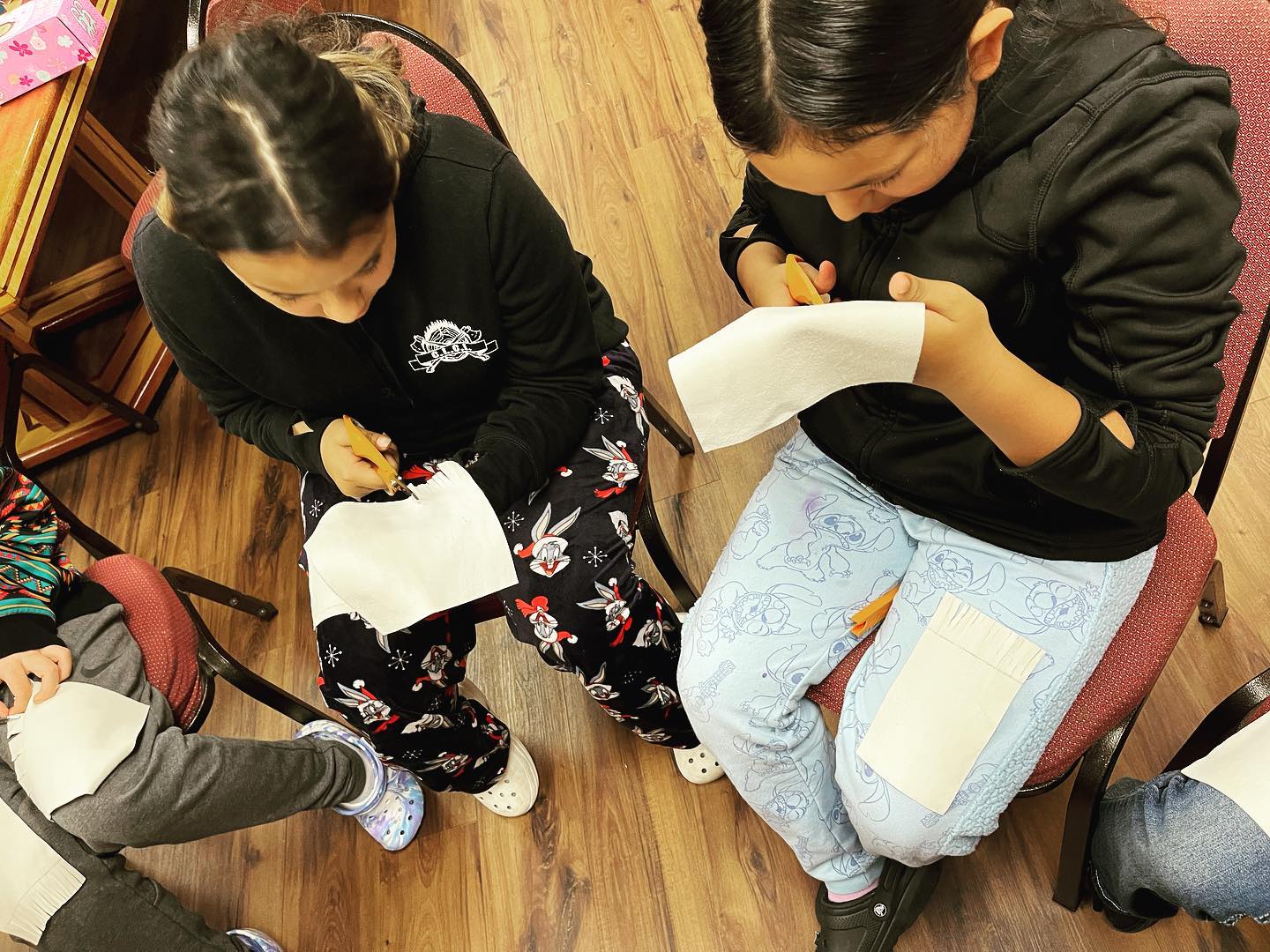 The strengthening of one's cultural identity leads to hope and self efficacy for Native Youth. The teaching of locally based practices, values, and traditions will positively impact Native youth, using local wisdom and knowledge. Two Feathers Native American Family Services offers a number of different cultural activities throughout the year.
A.C.O.R.N. Youth Wellness
Two Feathers' A.C.O.R.N. Youth Wellness Program started as a multi-year California Department of Public Health, Reducing Disparities Project. It has since grown and has become a signature program for Two Feathers. Through this program, Native American youth 8 to 19 years old learn about cultural values and how they apply physically, mentally, spiritually, and culturally throughout our every day lives. Youth also participate in cultural activities throughout the year.
Inter-tribal drumming, song, dance
Storytelling & Art
Basket-weaving & dress-making
Regalia Making
Trips to local cultural events
Session 5 of A.C.O.R.N. programming, Make It Stronger is scheduled to start this summer. Registration for this session will open in April 2023. Check back with us in April for registration information.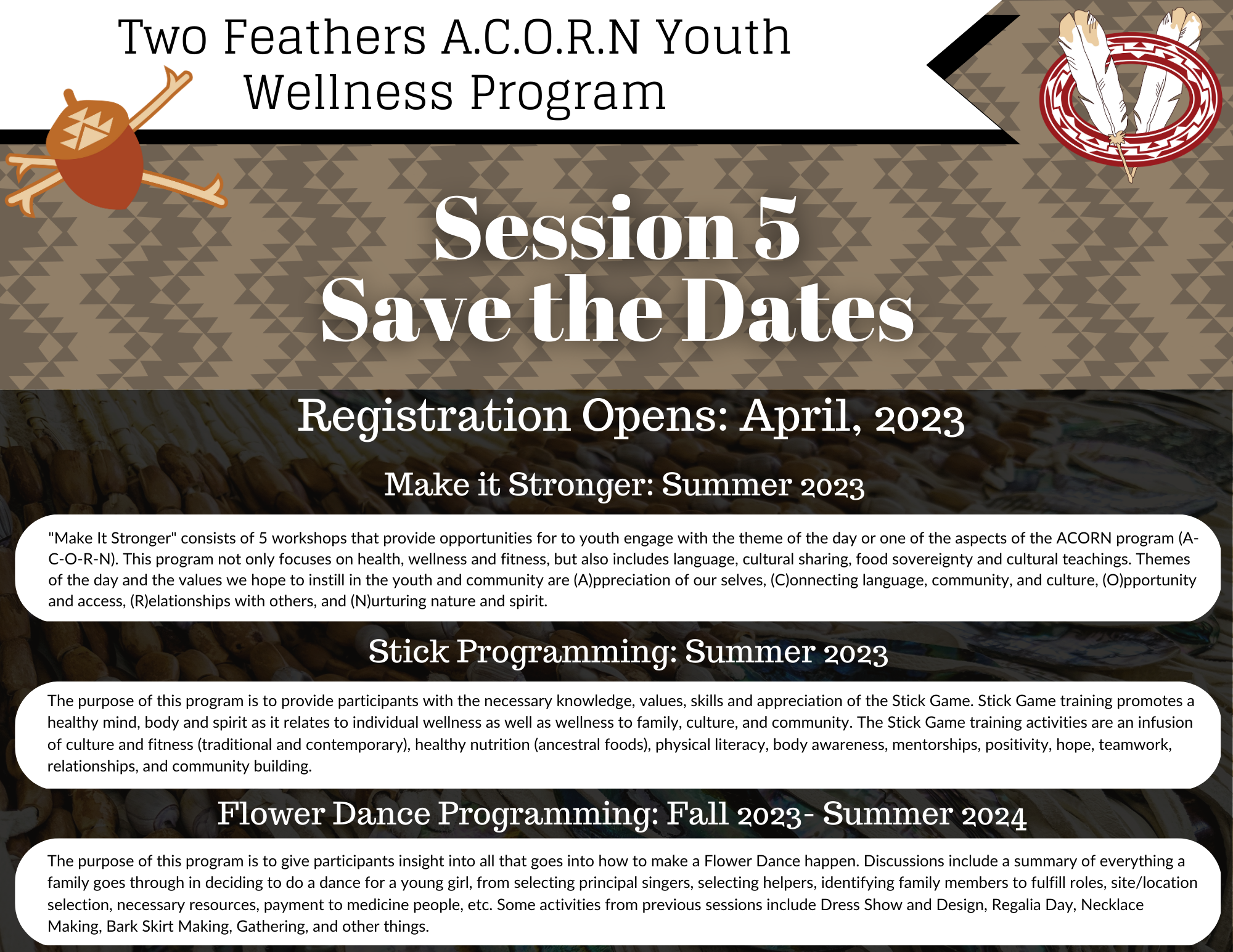 Motherhood & Fatherhood is Sacred facilitated by Yvonne and Jeff Guido