Join us for our free virtual conference for advancing Native American youth mental health in California!
Featuring 12 local & nationally-recognized speakers:
Kara Bobroff Ed.S.
Navajo/Lakota, Founder Native American Community Academy (NACA) Inspired Schools Network
Cutcha Risling-Baldy, Ph.D.
Hupa. Assistant Professor, Humboldt State University
Sara Chase Merrick, Ph.D.
Hupa/Yurok/Karuk, Professor, Humboldt State University
Lenny Hayes, MA
Sisseton Wahpeton-Oyate Founder/Owner of Tate Topa Consulting
Tony Wagner, Ph.D.
Educator, Author, Senior Research Fellow at the Learning Policy Institute
Stephanie Byers
Chickasaw Nation, Educator Kansas House of Representatives
Jeff Duncan-Andrade, Ph.D.
Professor, San Francisco State, Founder Roses in Concrete Community School
Teresa LaFromboise, Ph.D.
Professor, Stanford Graduate School of Education, Founder of American Indian Life Skills curriculum
Tami DeCoteau, Ph.D.
Mandaran, Hidatsa, Arikara, Founder of Decoteau Trauma- Informed Care & Practice
Erica Curtis, LMFT
Author, board certified art therapist and licensed marriage and family therapist, UCLArts & Healing Core faculty member
Gary Blau, Ph.D.
Executive Director, The Hackett Center for Mental Health
Shane Safir, MA
Educator, Author of Street Data: A Next Generation Model for Equity Pedagogy School Transformation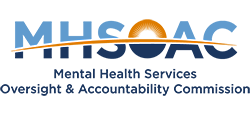 This event will especially be valuable for educators, school administrators, Native American community members, and professionals working with Native American youth.
See further information and register here:
Learn more