"We do not want riches. We want peace and love" - Red Cloud
Youth Prevention & Promotion Program
Despite many Native American people suffering from elevated rates of health disparities, we believe prevention programing works. Strength, resilience, hope and kindness are essential cultural characteristics that continue to be present in Native American communities. Respecting tribal sovereignty and embodying a strength-based approach to health is a critical starting point to any prevention program in Indian Country. At Two Feathers, we believe incorporating community defined, culturally based programming for youth and their families gives us the chance to be most impactful in our communities.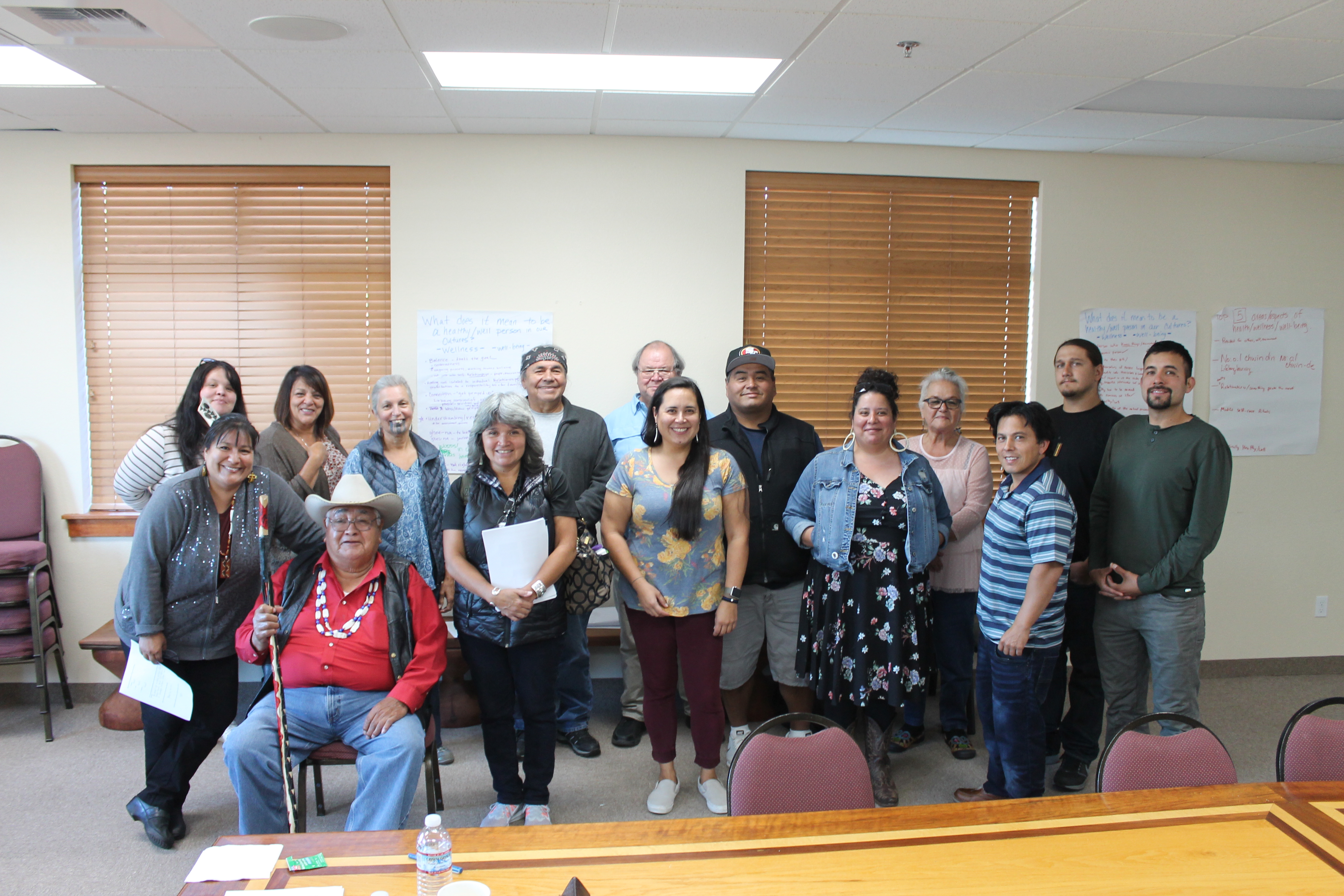 Project Director: Dr. Virgil Moorehead Jr.
Lead Evaluator: Dr. Cutcha Risling-Baldy
Cultural Coordinator: Shaylynn Masten
Cultural Consultants: Rachel Sundberg, Bubba Riggins, Jude Marshall
Cultural Advisory Board: Walt Lara Sr., Lois Risling, Steve Baldy, Kishan Lara-Cooper, Boyd Ferris, Melodie Moore-George, Loren Bommelyn, Tayshu Bommelyn, Rose Sylvia, Julian Laing, Willard Carlson, Lyn Risling, Glenn Moore
California Reducing Health Disparities, California Department of Public Health: 2Feathers Flower Dance/ Stick Game Project:
Two Feathers is in the 2nd year of a 5-year project that is evaluating the mental health prevention and early intervention impact of two culturally specific practices - the Stick Game and Flower Dance. These two cultural practices involve multiple Tribes that reside in rural Humboldt and Del Norte Counties. These counties are the ancestral territories of the Wiyot, Hupa, Yurok, Karuk, and Tolowa Peoples. The Stick Game is attended by American Indian boys, as direct participants, and the multi-generational community of both men and women that come to watch. It has always been an inter-Tribal competition and is played regionally on Tribal Lands. The Flower Dance is a young woman's coming of age ceremony. The Flower Dance takes place on Tribal Lands in a traditional redwood plank house either held in common by the Tribe or held privately by a family. As a public celebration of the young woman, the entire community is invited to participate.
A.C.O.R.N. Youth Wellness Program
The ACORN Youth Wellness Program will have three parts. Each part will have various workshops revolving around the acronym ACORN:
A- Acknowledging Our Whole Selves
C- Connecting Language and Culture
O- Opportunity and Access
R- Relationships with Others
N- Nurturing Nature and Spirit
Our first series of workshops is the Make It Stronger program, where kids ages 9-16 are going to learn about each individual acronym meaning and how it applies: physically, mentally, spiritually and culturally through out our every day lives. Five workshops for each letter of ACORN from April 20th to June 9th, 2019. Each workshop will have a tribal focus on a local tribe, as well as teachings on; physical exercise, nutrition, culture and language. After Make It Stronger is done, we will take a brief break so kids can enjoy other summer activities as well as ceremony happening in the area.
Mid-Summer: Jude Marshall and Bubba Riggins will begin a Stick Game Camp and Practices for youth boys. These practices and camps are to teach young boys how to play Sticks in a healthy and respectful way. The end goal is to have a Stick Tournament in Summer 2020
Late-Summer: Rachel Sundberg will begin workshops for youth girls to learn about various aspects of the Flower Dance: protocols, physical health, mental health, regalia making and collecting. The goal is to teach young girls how to prepare for a Flower Dance.
If you or your child are interested in joining the program please feel free to contact Two Feathers-NAFS:
Phone #: 707-839-1933
Thank you for your interest! Due to how many kids are currently in our program we or no longer accepting any new intakes. We apologize for any inconvenience and hope to open the program up again soon.
All participants must have a Youth Activity Intake filled out to be able to participate in any Two Feathers-NAFS Cultural Activities
Above forms are for informational purposes only. These forms will be filled out with Two Feathers staff at your initial appointment to enroll in the program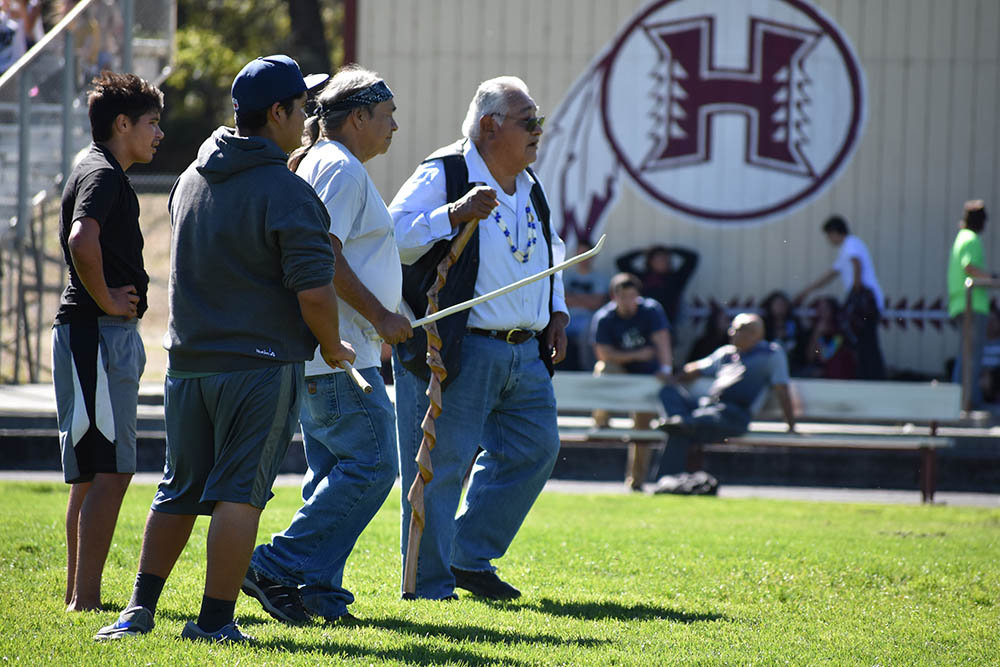 Project Director: Blair Kreuzer
Clinical Psychologist: Virgil Moorehead Jr.
Youth Support Coordinator: Lewis Scott
Family Support Coordinator: Teresina Obie
Substance Abuse Counselor: Yvonne Guido
Klamath Trinity- Two Feathers Youth Wellness Program
Program funded by SAMHSA, Center for Substance Abuse, Treatment. Enhancement and Expansion of Treatment & Recovery for Adolescents, Transitional Age Youth (12-18) & their Families
In the first year of a five-year grant to provide a coordinated multi-system family centered approach to provide enhanced and expanded comprehensive evidence-based substance abused treatment services to Native youth and their families. This system will operate in partnership with Hoopa Klamath Trinity Unified School District (Klamath-Trinity Joint Unified School District), K:'ima:w Medical Center, United Indian Health Services, and Indian Health Services. Culture based programming and wellness groups will be implemented in KTJUSD schools.

Project Director: Blair Kreuzer
Clinical Psychologist: Virgil Moorehead Jr.
Clinical Care Coordinator: Dianna Heimstadt
Substance Abuse Counselor: Yvonne Guido
Making Relatives Coastal Program
Funded by California Tribal MAT Program
The Making Relatives program aims to restore relationships by bringing meaning back to the idea of "being a good relative." This "Making Relatives" approach will assist youth through the creation of a team of relatives including family, community members, and professional service providers that mentor, model and support the youth and families in the achievement of wellness. With innovative components grounded in the western system of care "Wraparound", this team will work with youth and families to reconnect to traditional cultural values and practices, including locally informed tribal child rearing and wellness practices and also traditional life skills. An intensive in home program that utilizes tribal staff that go into the family's home (similar to grandparents, aunties, uncles) to model and coach parenting and life and identity skills; connect youth and families to cultural activities and events in the community (thereby expanding the family's community supports); connect the family to educational supports, linkage to medical and behavioral health community based services; and providing crisis response.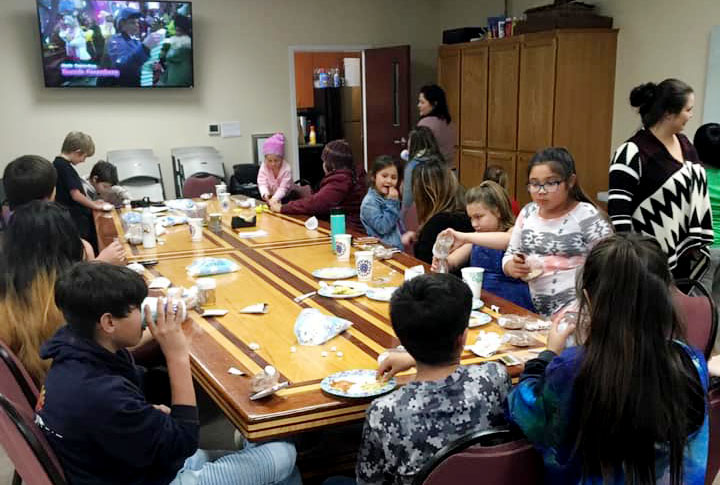 Two Feathers Native American Family Services offers a number of different cultural activities throughout the year. Cultural programming includes:
Inter-tribal drumming, song, dance
Storytelling & Art
Basket-weaving & dress-making
Regalia Making
Trips to local cultural events