Two Feathers Native American Family Services
Two Feathers NAFS is a national leader in Native mental health advancement through a blend of innovative approaches that center community building and cultural affirmation to address long standing mental health challenges in Two Feathers' geographically isolated and economically challenged region.
At Two Feathers, we envision a world filled with love and in balance within ourselves and with all of creation for generations to come. We believe this can be made possible if Native American youth and their families are empowered to achieve their full potential through culturally-affirming mental health programs.
With a team of over 30 professionals, Two Feathers provides counseling, cultural programs, leadership development, and community events and activities to improve the wellbeing and self-determination of Native American youth in Humboldt County.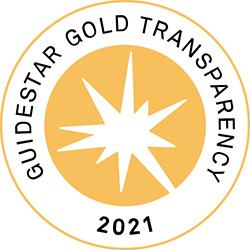 Your Engagement with Two Feathers programming, from January 1st, 2021 to December 31st, 2021
We continue to receive an average of 40 new referrals/month
196
Participated in Individual Counseling
Two Feathers clinicians continue to meet youth in community settings
60
Connected to Our Mentorship Program
Our mentorship is designed as an additional support for multi-stressed youth.
281
Engaged in Cultural Activities
Youth have been able to craft their own nets, preserve traditional foods, and more.
Family Oriented. Native Based. Wellness Center.
Empowering People to Lead Meaningful Lives
Monday: 8:30 am - 5:00 pm (closed 12-1 for lunch)
Tuesday: 8:30 am - 5:00 pm (closed 12-1 for lunch)
Wednesday: 8:30 am - 5:00 pm (closed 12-1 for lunch)
Thursday: 8:30 am - 5:00 pm (closed 12-1 for lunch)
Friday: 8:30 am - 5:00 pm (closed 12-1 for lunch)
Saturday: CLOSED
Sunday: CLOSED
We work with a variety of national organizations, foundations, schools and governmental agencies. We serve all Native American youth and families in Humboldt County.