Two Feathers' mission is to inspire healthy and balanced Native American communities in Humboldt County. To achieve our goal, we work with Native American children (10 to 24 years) and their families in a good way which includes using culturally based interventions that promote holistic health and developing respectful collaborations with both Native and Non-Native agencies. At Two Feathers, we live and breathe the following values: Building a family spirit, Striving toward holistic wellness; Putting team first; Embodying positive mindsets and intentions; Accepting accountability; and Prioritizing needs of the community.
To apply for a position with Two Feathers, please remit a cover letter outlining your interest in the position and your experience along with your resume. To email, please send to admin@twofeathers-nafs.org. To mail, please address it to Two Feathers NAFS, Attn: Human Resources, 1560 Betty Ct, McKinleyville, CA 95519.
---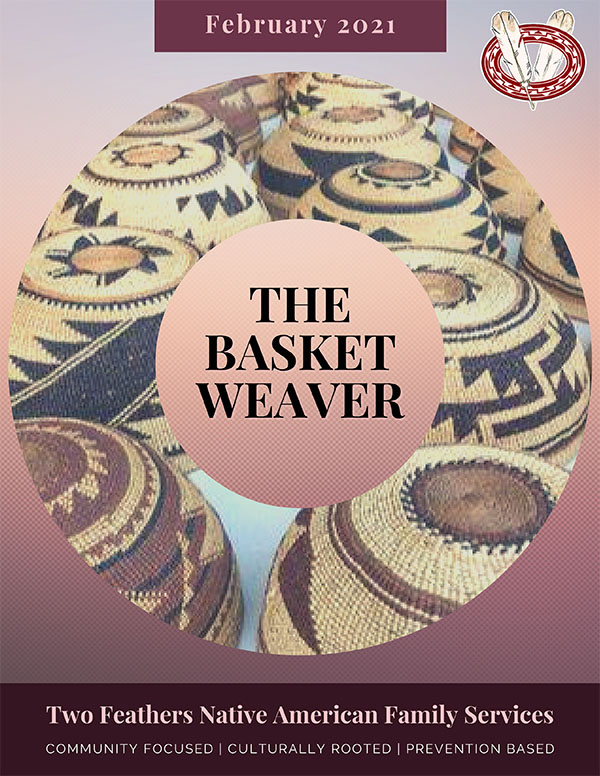 Read the latest edition of our newsletter, The Basket Weaver. Download the PDF here.