Two Feathers' mission is to empower Native American youth to achieve their full potential by offering high-quality, culturally-affirming mental health and wellness based programs in Humboldt County. To achieve our goal, we work with Native American youth.
Benefits include:
Health insurance: Employees are eligible after the first full month of employment and Two Feathers pays 80% of the cost of the employee's Anthem Silver PPO plan health coverage. Dental and Vision are also available at full cost to the employee.

Retirement Plan: Employees are eligible for a Simple IRA. After six months of employment, Two Feathers will match dollar for dollar the employee's elective deferral contribution up to 3% of the employee's total annual compensation.

Full-time employees accrue 96 hours of sick time and 1 week of vacation within the first year of employment, to increase to 2 weeks of vacation earned per year after the first year.

13.5 paid holidays each year.

Two Feathers is a HRSR site and licensed employees are eligible for the HRSA student loan repayment program.

Bereavement Leave: Up to 5 days per calendar year.

Discounted gym membership with The Club.
To apply for a position with Two Feathers, please remit a cover letter outlining your interest in the position and your experience along with your resume. To email, please send to admin@twofeathers-nafs.org. To mail, please address it to Two Feathers NAFS, Attn: Human Resources, 1560 Betty Ct, McKinleyville, CA 95519.
---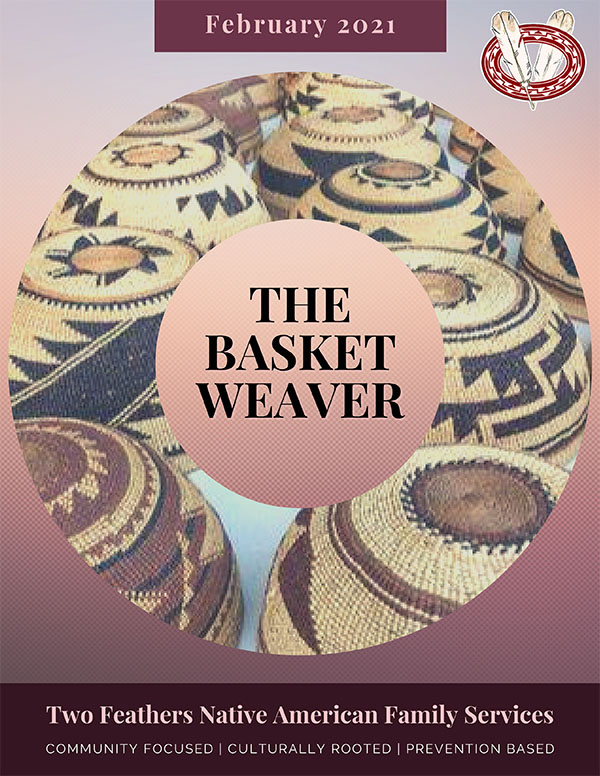 Read the latest edition of our newsletter, The Basket Weaver. Download the PDF here.