At Two Feathers, we live and breathe the follow values: Build family; Achieve holistic Wellness; Teamwork; Mindsets in a good way; Accept accountability; and Needs of the community. Two Feathers aims for diversity at every level of our agency. We are an equal opportunity workplace. We do not discriminate based on race, color, religion, sex, sexual orientation, gender (including pregnancy, childbirth, or other related conditions), identity, national origin, veteran or disability status. Two Feathers celebrates and welcomes difference. Preference will be given to Native American applicants.
To apply for a position with Two Feathers, please remit a cover letter outlining your interest in the position and your experience along with your resume. To email, please send to admin@twofeathers-nafs.org. To mail, please address it to Two Feathers NAFS, Attn: Human Resources, 1560 Betty Ct, McKinleyville, CA 95519.
Child and Family Social Worker (with emphasis on survival advocacy)
The Child and Family Social Worker works in a team setting to facilitate survivor advocacy services and implement clinical treatment with Native American children and adults within Two Feathers NAFS' service area. This position will provide direct services to Native American families and youth, with a focus on meeting the emergent needs of Native American survivors of interpersonal violence and children and adolescents who have experienced adverse childhood experiences. In addition to direct clinical services, this position will supprt the implementation of Two Feathers NAFS' anti-violence programming via the development and facilitation of positive, preventative you programming. This position will work in the office and in the field. Limited remote-work options are available.

Job Description (Craigslist)
Under the supervision of the Administration Manager of Two Feathers NAFS, the Administrative Assistant is required to perform front office related tasks as well as to administratively assist the Administration Manager and other team members. This position requires a Monday through Friday, 8 AM to 5 PM schedule, in the office.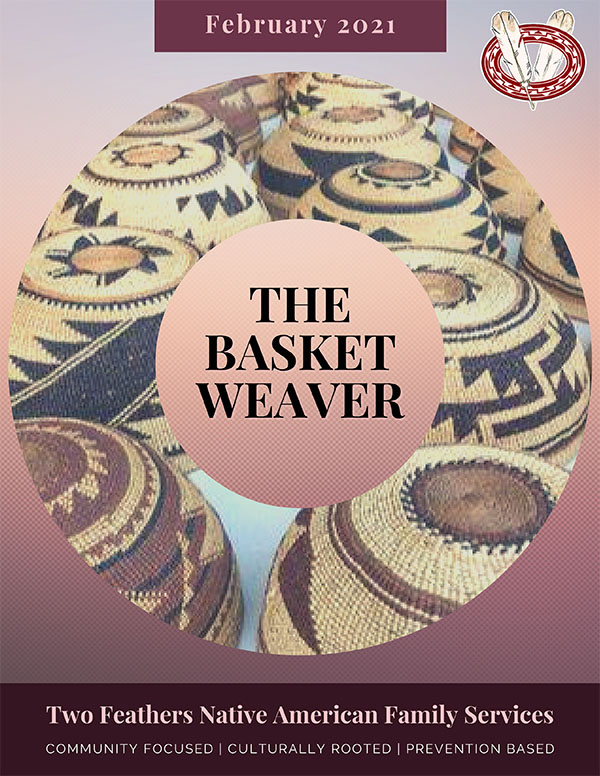 Read the latest edition of our newsletter, The Basket Weaver. Download the PDF here.