Respect. Patient. Compassionate.
Two Feathers has a long-standing history of success, improving, shaping and transforming the lives of Native American children and families in Humboldt County. Teaching and guiding youth toward positive indigenous values such as kindness, respect, honor, respect, discipline, patience, gratitude and humility drives our decisions and treatment approaches. Our team of knowledgeable, committed and caring staff drives these treatment approaches. Currently, Two Feathers has clinicians, project managers, family and youth advocates, cultural coordinators, administrative assistants and pays consultants for a variety of services including cultural programming, bookkeeping, IT, and evaluation.
Blair Kreuzer, MSW - Executive Director
Blair Kreuzer is a member of the Hoopa Valley Tribe and has worked as an advocate for social justice in urban and rural tribal communities for the past 14 years. Blair earned a Bachelor of Arts from U.C. Berkeley in Political Science and Native American Studies, and a Masters of Social Work from Humboldt State University.  For the past four years, Blair has served as a tribal administrator and social worker, focusing on Indian Child Welfare Act compliance, and the development of tribal child welfare systems to better serve the needs of families in tribal communities.
In previous positions, Blair was responsible for administering 15 federal and state grant programs. This responsibility included data collection and evaluation, quality improvement, grant reporting, program goal implementation, and staff training and coaching.  Blair has worked for two universities in a specialized capacity with a focus on: building partnerships with community and tribally-based agencies; developing specialized curricula; and supporting and training students and professionals.
Dr. Virgil Moorehead, Psy.D. - Behavioral Health Director
Dr. Virgil Moorehead Jr, a member of the Big Lagoon Rancheria (Yurok and Tolowa), is currently the director of Behavioral Health Services at Two Feathers Family Services in Mckinleyville, CA. A graduate of University of California at Davis (BA) and California State University, Sacramento (MA), Dr. Moorehead received his Doctorate of Psychology in Clinical Psychology from the Wright Institute in Berkeley, CA in 2015. During his graduate work, he completed his doctoral internship at the University Michigan, Ann Arbor and Post-Doctoral Fellowship at Stanford University. He served as a Staff Psychologist and lecturer at Stanford University for three years.
Dr. Moorehead's professional interests focus on developing and testing community based strategies for health promotion with Native American communities. Dr. Moorehead received the Richard Alan Smith Scholar's Award in 2015 for his work on Digital Storytelling with Urban Native American in Oakland, CA and the 19 th Annual Anne Medicine Mentorship Award in 2017 for his work with Stanford Native American undergraduate and graduate students.
Virgil is an avid exerciser, international traveler, former Division 1 wrestler, and daily reader. In January 2018, Virgil became a father for the first time. His son's name is Oket'oh Dean Moorehead.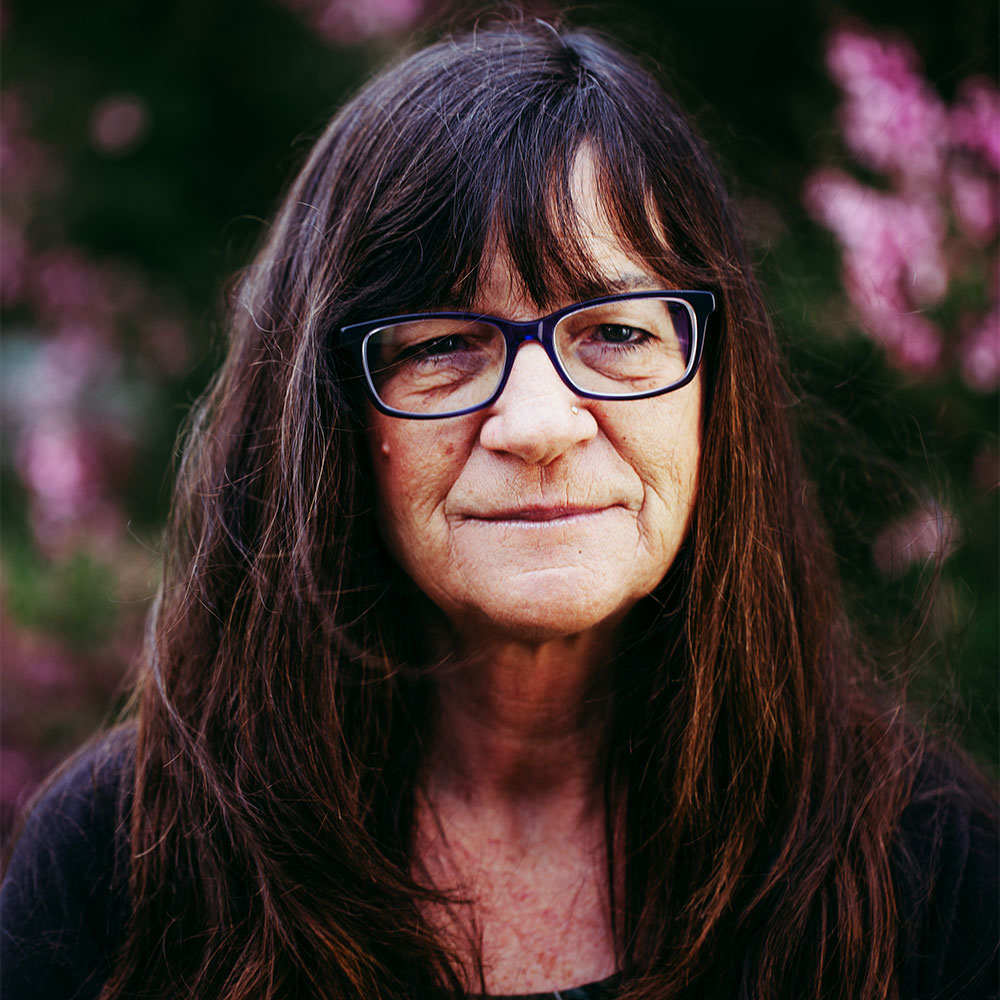 Karen Jean Santos is a descendent of Big Foot and Crow Tribe. Karen has been the Therapist for Two Feathers Native American Family Services for six years. Karen earned her Masters of Social Work degree at Humboldt State University with a minor in Child Development and extended studies in Native American History. Karen is working with families and individuals on their path toward healing. Karen is passionate about the growth and wellness for every family and individual.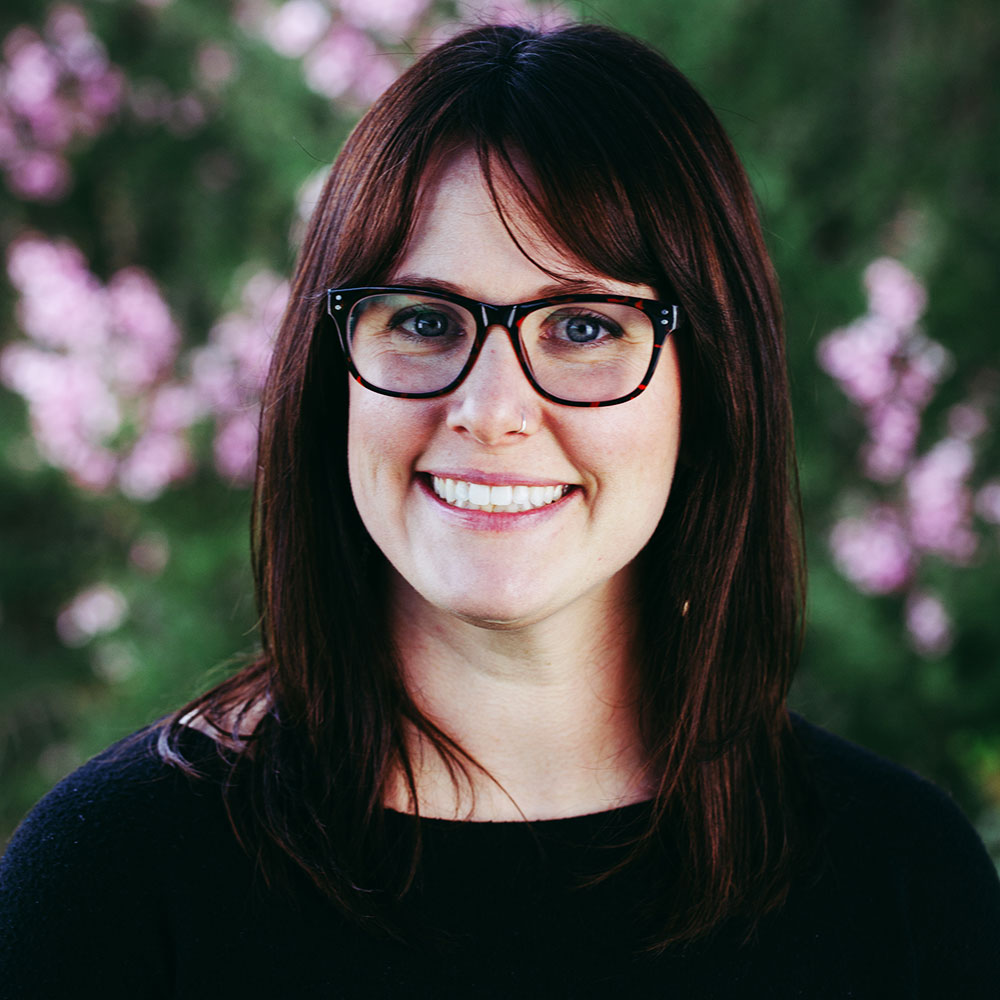 Jennifer Oliphant, LCSW – Garrett Lee Smith Grant Program Director
Jennifer is honored to be currently serving as the Chekws: Hope for Tomorrow Program Director at Two Feathers Family Services. Jennifer was born and raised in Humboldt County and attended Humboldt State University where she graduated with a Bachelors of Arts in Psychology. She attended California State University of Chico where she earned a Masters in Social Work and has since become licensed as a Clinical Social Worker. Jennifer has worked with children for the last 18 years and has been in the mental health and social services fields for over 10 years in various positions with mostly rural populations. She is passionate about working with people in a way that relays dignity and respect and honors the individual values and aspirations each person holds. Jennifer has attempted to bring innovative approaches to Humboldt through Narrative Therapy trainings and she also facilitates a social justice group called the Radical Practitioners Alliance. Other areas of interest for Jennifer include nature, running, yoga, reading and snuggling her adorable pup named Jet and kitten named Lux.
Kimberly Brown - Administrative Coordinator
Kimberly is a member of the Choctaw Tribe in Oklahoma. She has been at Two Feathers Native American Family Services since June 2010. Her drive to learn and educate others on the importance of self-care lends to being a compassionate and determined advocate for our clients. Kimberly is currently pursuing her degree in Criminal Justice to continue her education in the hope to better herself and Two Feathers, knowing there's always more to learn and adapt to. Kimberly is passionate about providing support in a survivor's healing and wellbeing throughout her work and is a pillar of strength here at Two Feathers.
Yvonne Guido is a member of the Karuk Tribe and a descendant of the Yurok Tribe. Yvonne is the Substance Abuse Counselor/ Support Counselor for Two Feathers Native American Family Services beginning in November of 2018. Yvonne has been working in the field of Addiction Counseling for 11 years. She will be facilitating groups and individual counseling. Yvonne is driven by the strong desire to help others and support them in finding their true purpose.
Dianna was born and raised in Humboldt County and has been practicing social work in the community since 2012. She has worked at Redwood Community Action Agency's Youth Service Bureau, the Yurok Tribe Social Services Department, and the Bear River Band of the Rohnerville Rancheria Social Services Department providing ICWA services, intensive case management and care coordination in these roles. A graduate of the Humboldt State Masters in Social Work program, she is currently a Clinical Care Coordinator for Two Feathers Native American Family Services in its coastal Making Relatives program.
Shaylynne LaRee Masten, MSW
Shaylynne LaRee Masten is a member of the Yurok Tribe and a descendant of the Hupa Valley Tribe. Shay is the Cultural Coordinator/Social Worker for Two Feathers Native American Family Services beginning November of 2018. Shay earned her Bachelors of Arts from Humboldt State University in Social Work with a minor in Native American Studies, and a Masters of Social Work from Humboldt State University. Shay has spent the past few years fulfilling her craving of cultural growth and mentorship. Throughout her path as a social worker, she has found mentorship in a few amazing Native Women who have took her under their wing to teach her about ceremony, language and walking life in a good way. Shay hopes that, as she continues this growth, she too can become a role model and mentor for the next generation of Native youth through her position at Two Feathers and as a community member.
Lewis Scott, AA, Youth Care Coordinator
Lewis Scott is from Klamath, California.  Lewis grew up on the Resighini Rancheria, where nobody goes and nobody makes it out.  When he got to high school he moved to Hoopa where he graduated in 2004.  After struggle, learning, growing and traveling, in 2010 Lewis graduated from the College of the Redwoods, the first in his family to achieve a college degree. Lewis moved to San Jose where he became a Health Teacher at Downtown College Prep middle school.  After 5 years and much success and experience, Lewis decided to move back to Hoopa and be with his family.  Lewis' goal is to teach health and wellness to my people and help them to live long healthy lives and find their purpose.  Lewis is Yurok, a teacher, student, musician, athlete, coach, comedian, and is just getting started.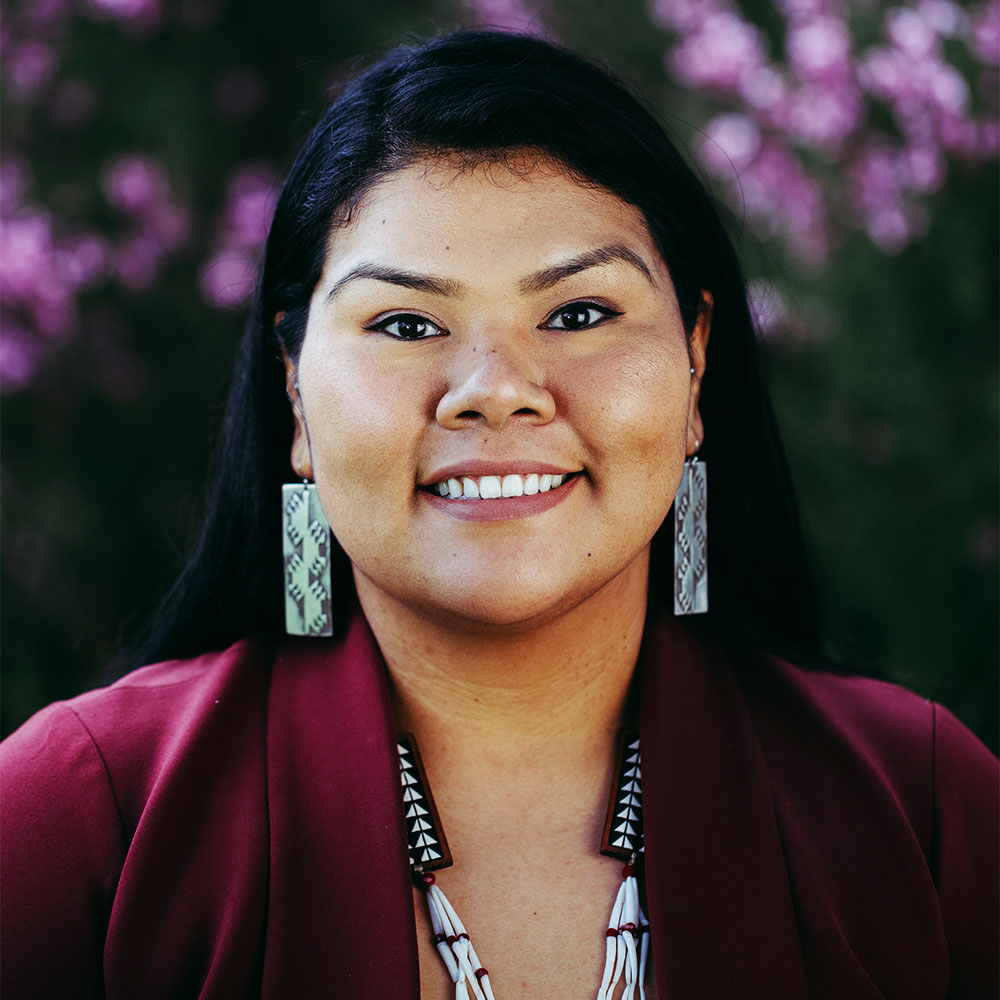 Teresina Obie, MSW, Family Care Coordinator
Aiy-yu-kwee' Teresina WhiteRose Obie is a Yurok Tribal member and a descent of the Karuk, Hupa and Tohono o'odham Tribes. She was raised on the Hoopa Valley Indian Reservation in Northern California. Upon completion of Hoopa Valley High School, she graduated with her Bachelor's degree in Social Work from Georgian Court University (GCU) in Lakewood, New Jersey. After graduating from GCU, she was accepted into the Graduate School of Social Services at Fordham University in New York City. She completed her Master of Social Work and currently serves as the Family Support Coordinator at Two Feathers Native American Family Services. She contributes her success to her cultural teachings, ceremonial participation and incorporating her traditional and modern world values. Wok'-hlew.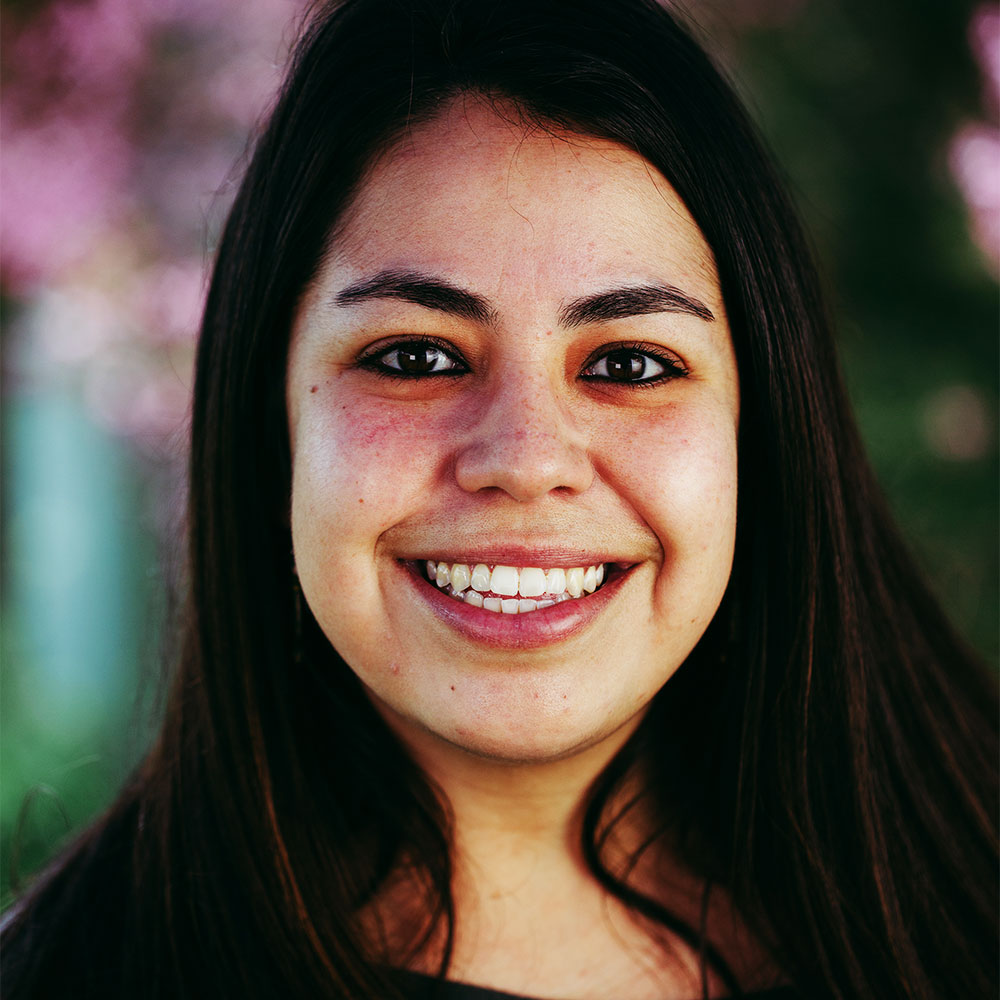 Livey Ampudia, AMFT -Mental Health Clinician
Livey was born and raised in Southern California but moved, and has been living in Humboldt County, since 2012. She graduated with her Bachelors of Arts degree from Humboldt State University in Psychology back in 2016, and then went on to obtain a Masters in Counseling Psychology from Humboldt State University. Since then, Livey has been involved in the mental health setting for the past 5 years now in Humboldt County. She has worked at Crestwood Behavioral Health Center, Pathways Crisis Response Service, Waterfront Recovery Services and the Counseling and Psychological Services at Humboldt State University providing both intensive case management and counseling. Livey currently serves as the AMFT clinician at Two Feathers Native American Family Services. Her passion to help people drives her to spread compassion and empathy to all individuals she comes across with, in hopes to make even a small difference in someone's life.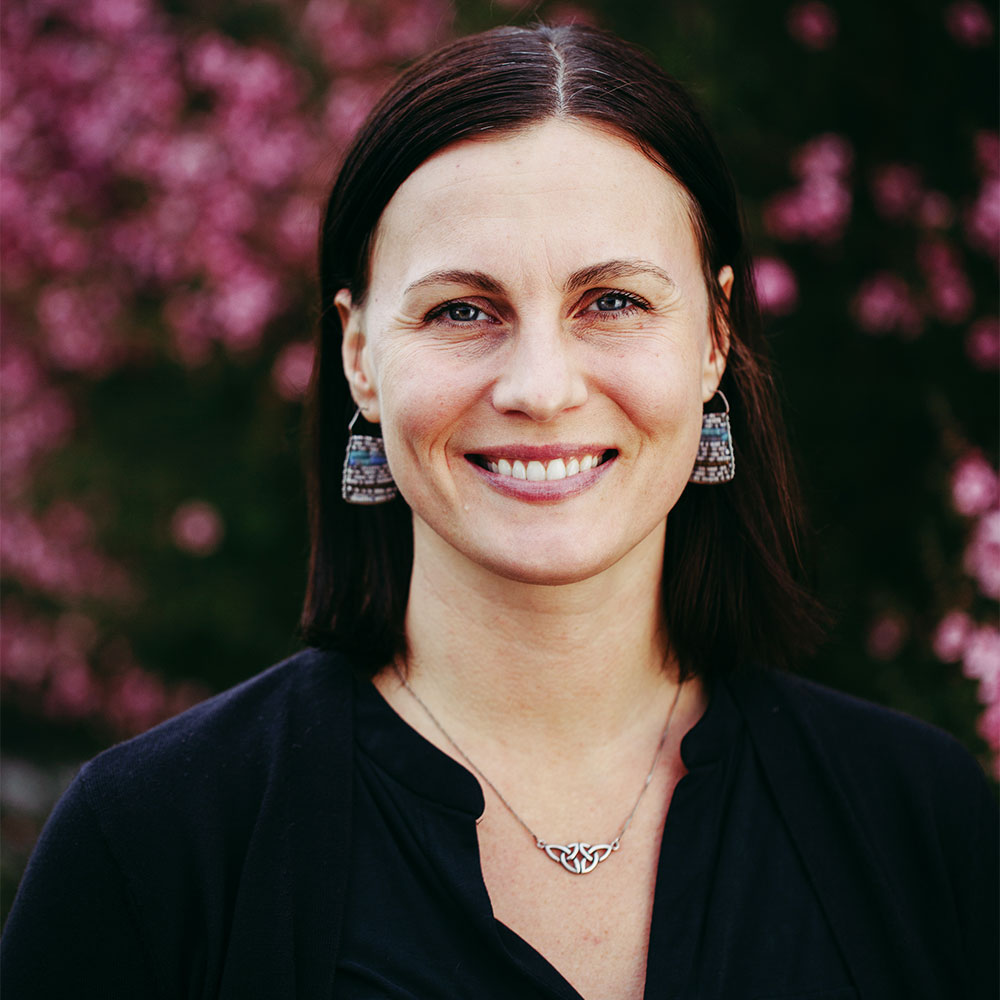 Molly Hilgenberg, Mental Health Clinician
Molly Hilgenberg grew up in Minnesota on ancestral Wahpekute Dakota land and has worked in helping and service professions for more than a decade. Molly earned a Bachelors of Arts in Music with a minor in Gender Studies at the University of Wisconsin - Madison, and earned a Master of Social Work degree at Humboldt State University with an emphasis on Indigenous and Rural perspectives in social work. Molly has worked for community health agencies since 2015 and has been a yoga instructor since 2012. Molly has experience working with adolescents specializing in grief counseling, LGBTQ support, and working with youth suffering from depression and anxiety. Molly's values in allyship, social and environmental justice, creative expression, holistic healing and decolonization align deeply with Two Feathers' vision and values, and she is honored to be a part of the team and to be serving the Humboldt Native American community as a Clinician with the Chekws: Hope for Tomorrow Program.  Molly lives off-grid on traditional Whilkut land with her husband Chad and their two dogs, Lefty and Luna where they spend their free time in nature and playing music.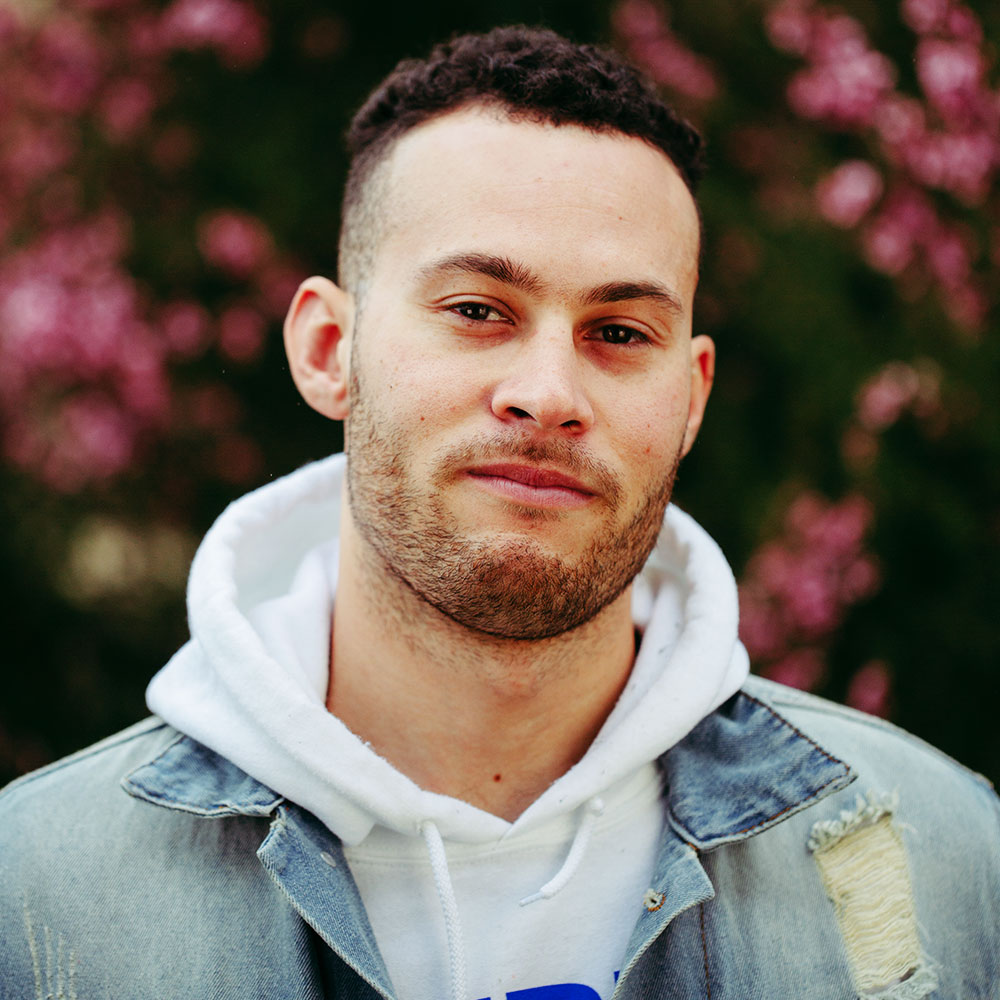 Chris Shaw, Prevention Specialist
Chris Shaw was born and raised in San Jose California and grew up spending summers in the Hoopa Valley where his family is from. Chris is a Yurok Tribal member as well as African American. He has his Bachelor's in social work and is working towards a Master's in social work. Chris has been working with children and families his entire life and is a legal guardian to his brother with a disability. Chris has an extreme passion for sports: he played college basketball, often participate in Native tournaments and worked for the Golden State Warriors as a basketball camp coach. Chris is also a sneaker connoisseur and his favorite food is steak.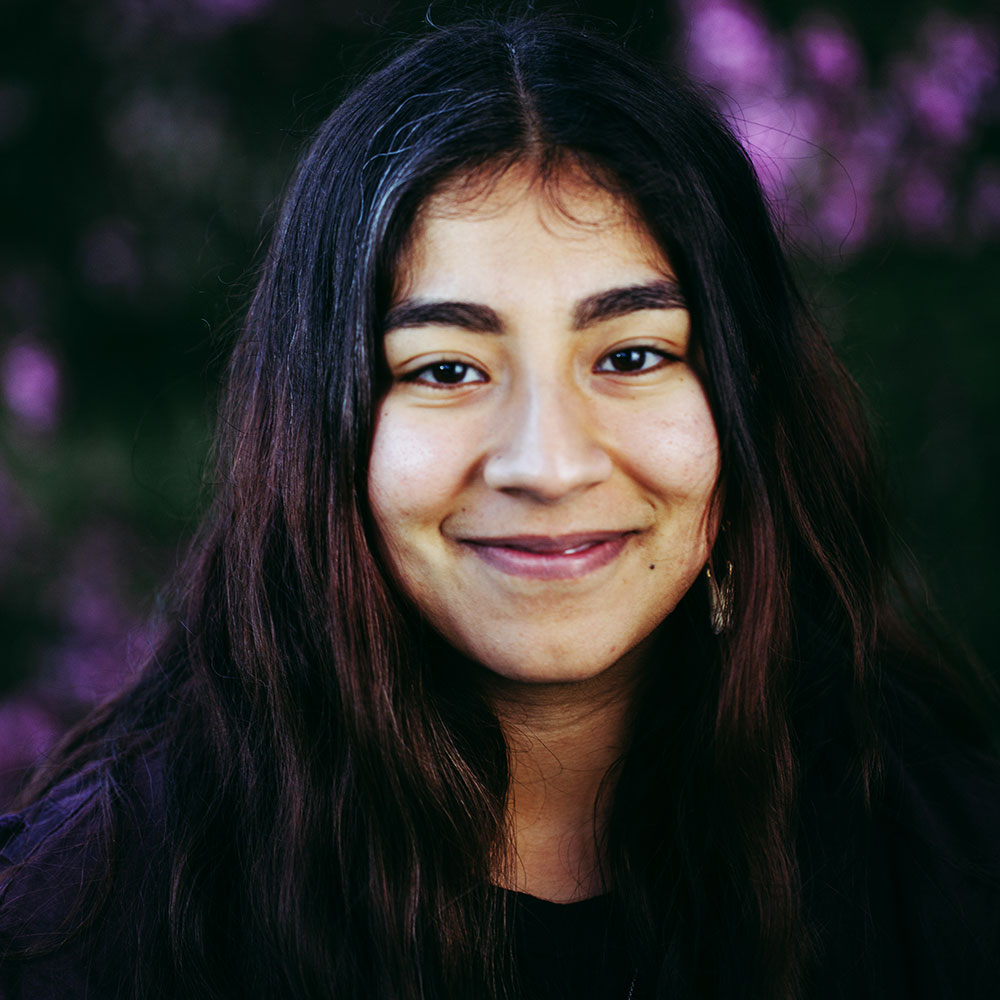 Nancy Sanchez-Lopez, Administrative Assistant
Nancy is from Paricuaro, Michoacan, Mexico on her mom's side and Huetamo, Michoacan, Mexico on her dad's side. Her parents immigrated to the United States in 1990 and she grew up in Central California in the small town of Pixley. Nancy moved to Humboldt in 2018 to obtain her BA in Child Development with a minor in American Indian Education. She is dedicated to learning and is in the process of finding out more about the indigenous history of her family. As the Two Feathers Administrative Assistant, one of Nancy's roles is to support community members in getting the services needed. With plans to continue her education online at Arizona State University, Nancy aspires to give back to the community by applying a cultural perspective in this world of modern western knowledge. Nancy identifies as two-spirit and as a nieta (granddaughter), hija (daughter), tia (auntie), and hermana (sister).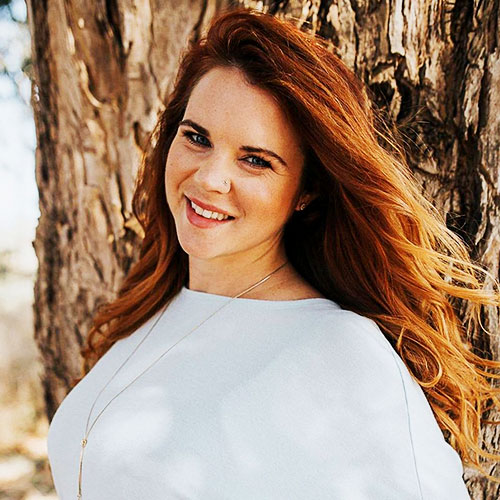 Amy grew up in Montana but has lived in Humboldt County for the past 19 years. During her time in Humboldt, Amy has worked with children and families in the community in many capacities; substance use, education, mentorship, food security, and racial justice. Amy graduated from Humboldt State with a BA in Psychology and a Masters of Social Work. After graduating with her masters, Amy worked at Humboldt County Child welfare Services .She enjoys gardening, baking and cooking with her partner, and travelling.