"Everything on the earth has a purpose, every disease an herb to cure it, and every person a mission." – Mourning Dove Salish
Two Feathers' mission is to empower Native American youth and their families to achieve their full potential by offering culturally-affirming mental health and wellness programs in Humboldt County.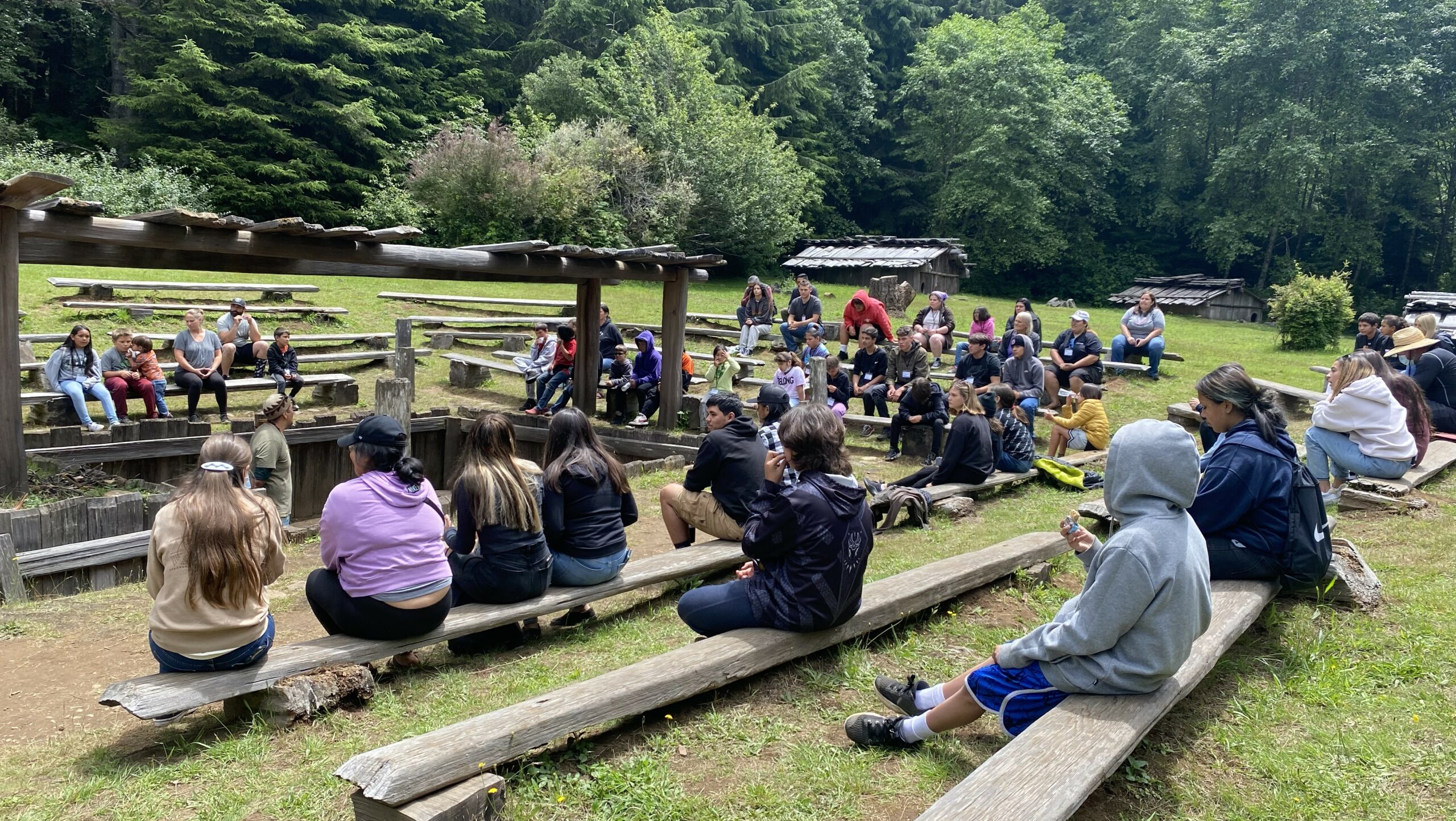 Two Feathers envisions a world filled with love and in balance within ourselves and with all of creation for generations to come.
At Two Feathers, we emphasize building and nurturing relationships with each other, youth and families, and community members. We value differences in class, ethnicity, gender, sexual orientation, and other identities which are at the heart of our commitment to advancing equity and justice. Positive relationships are our highest priority.
We are a group of people committed to centering the profound teachings of local Native people in our programs and in our way of living. We view challenges as opportunities to adapt and innovate toward excellence while we are continuously learning and growing.
Everyday we welcome joy and laughter while having fun and connecting with others.
Creating Communities of Kinship

We center positive relationships as our highest priority

Honoring Native Teachings

We are committed to centering the profound cultural practices of local Native people in our programs

Uplifting Diverse Cultures

We value differences in class, ethnicity, gender, sexual orientation, and other identities which are at the heart of our commitment to advancing equity and justice

Aspiring to Continual Learning

We view challenges as opportunities to adapt and innovate toward excellence

Welcoming Joy and Laughter

We enjoy fun and laughter which connects us and brings joy to our work