On Friday, April 28, CAPCC Humboldt awarded Two Feathers and team members with the Children First Award. This award honors individuals and organizations who are doing exceptional work in the field of child abuse prevention and intervention.
During the award ceremony, certificates were presented to Two Feathers from CAPCC Humboldt, California State Legislature, and California's Second District United States Congress, Jared Huffman.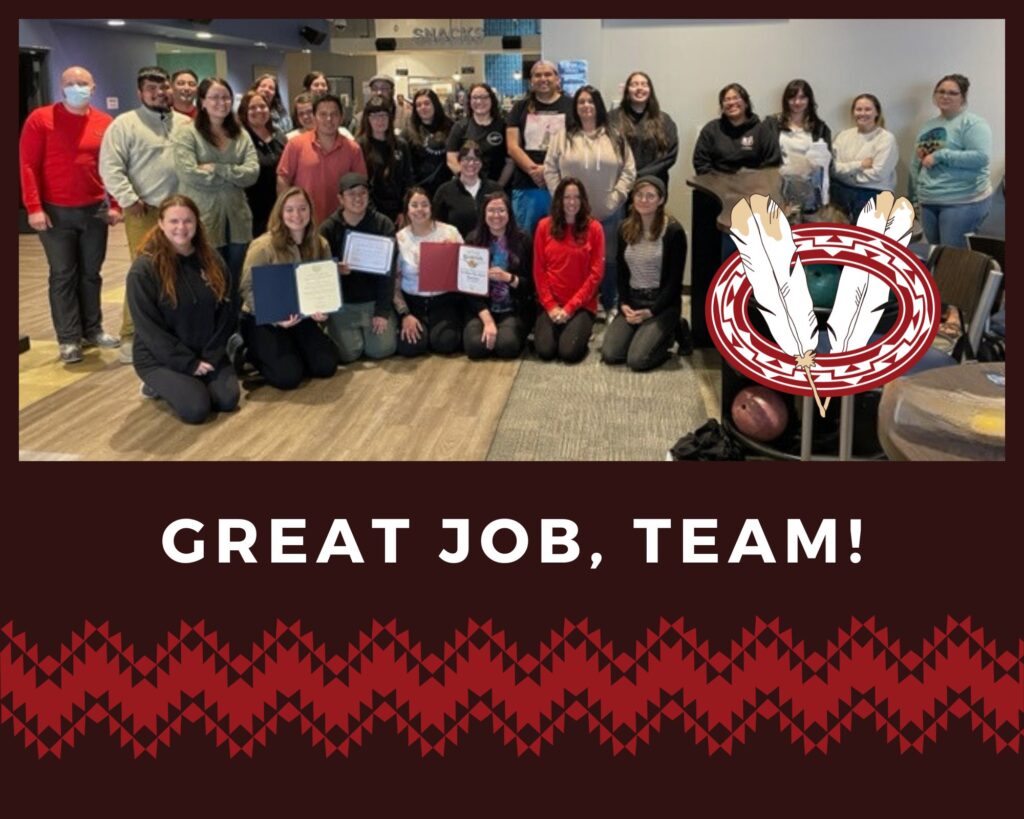 Nomination Statement
"Two Feathers Native American Family Services offers a comprehensive set of services to high-risk Native youth in Humboldt County, including those that present with high acuity in both substance abuse and mental health disorders and those most impacted by intergenerational trauma. The services include trauma-informed community and school-based psychotherapy, weekly groups, locally-informed prevention programs, and culturally-based intensive support (in school or home).
Two Feathers' approach is to build meaningful relationships with youth in order to do the deep work. With this approach, team members spend more time with the youth gaining trust, working on treatment plans, and supporting the families.
Two Feathers enhances connection to uplift the culture, goals, and aspirations of Native youth. Participants will be better bonded to families; develop interpersonal skills; improve decision making and resiliency; and lower risk taking behavior to reduce harm, increase skills, and improve health.
In 2022, Two Feathers engaged 270 Native youth in counseling services with a total of 3,719 individual counseling sessions. In addition, Two Feathers shared cultural programming with over 250 youth and employed 67 youth in their Youth Ambassador program.
The work the team members are doing with the youth is transformational! The youth are engaged and showing up because they value Two Feathers relationships."